Create Unforgettable Memories for Your Wedding Day
Weddings at the Mitchell River House offer an elegant and intimate setting on private property of 400 acres. The property is surrounded by the beauty of the foothills of North Carolina.
When you host your wedding with us, you not only get a beautiful setting, but you also receive: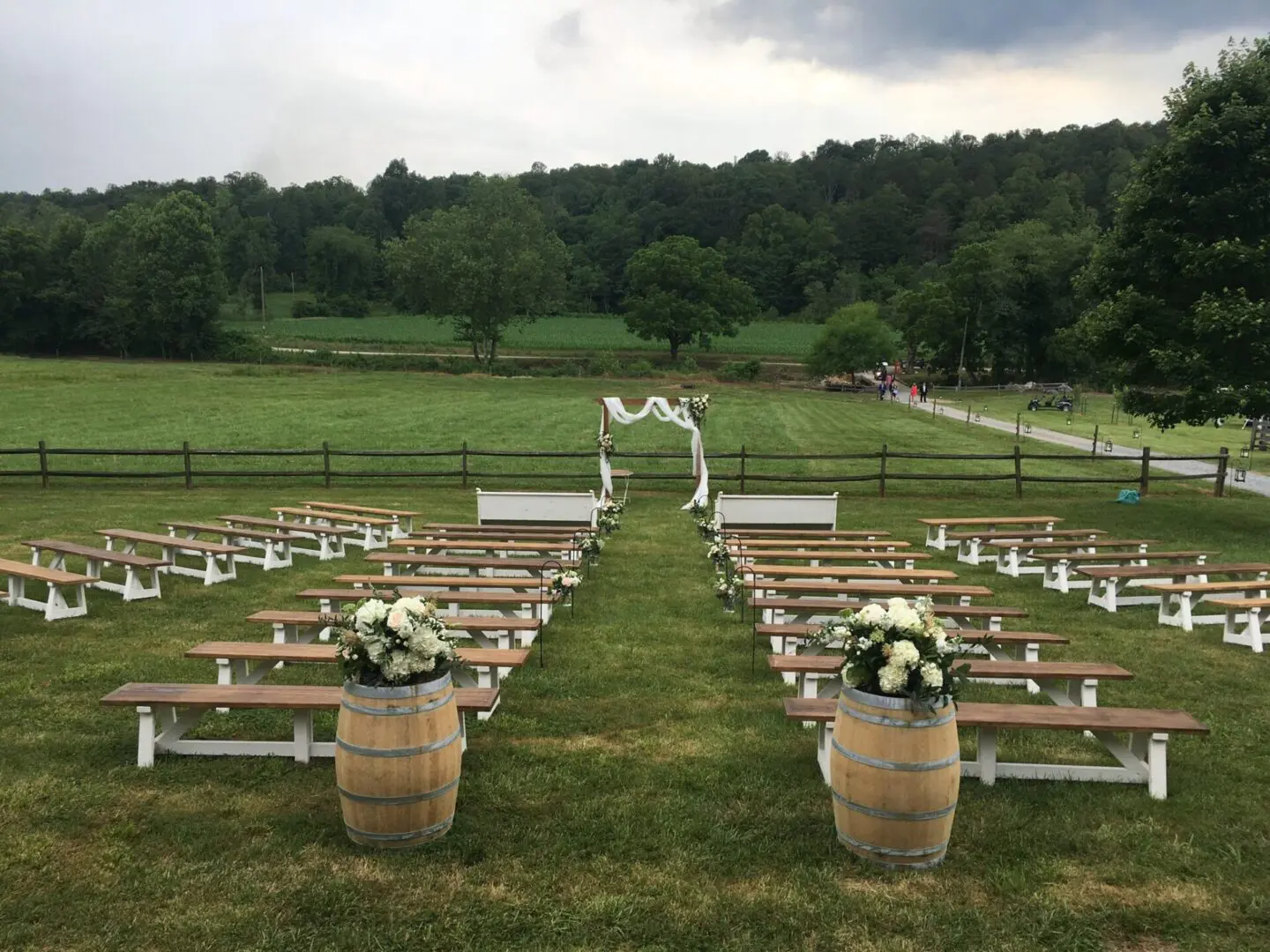 Rates for Outdoor Wedding
and Reception:
$1,500 for One Day Only/Day of the Wedding (8AM – 11PM)
$2,400 for a Full Weekend (Friday, 8AM – Sunday, 2PM)
$300 Cleaning Fee to Secure Your Date
Liability insurance is required to host your wedding at the Mitchell River House.
Contact our provider CMS Insurance
(336) 835-4288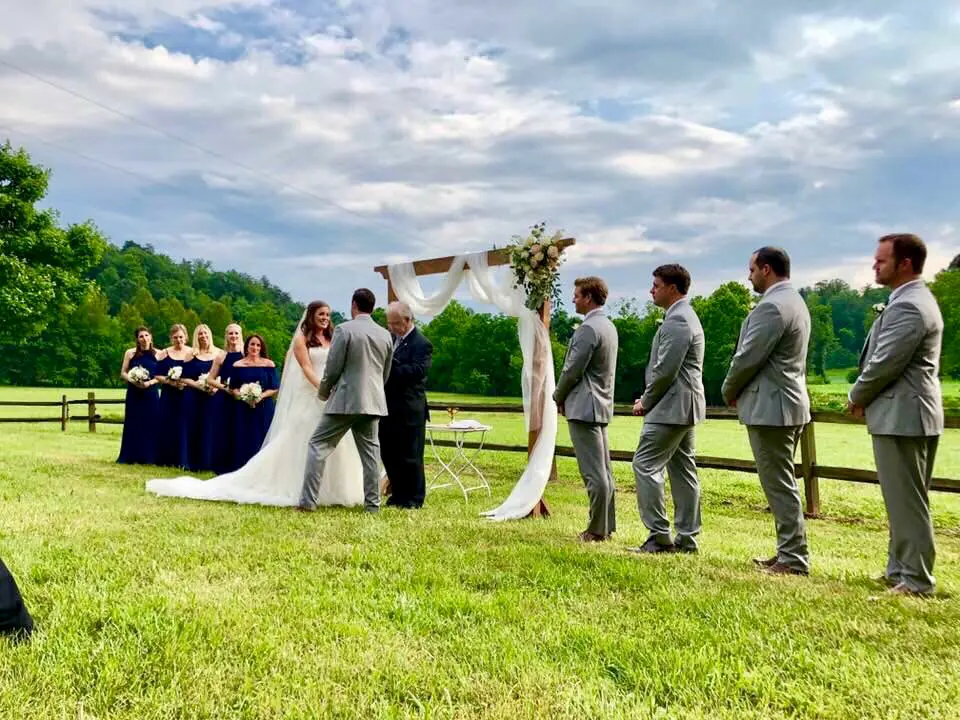 Wedding Vendor Recommendations:
Call for more information – we'd love to be of service!
Now Booking for 2023-2024
Call to book a tour of our beautiful venue.